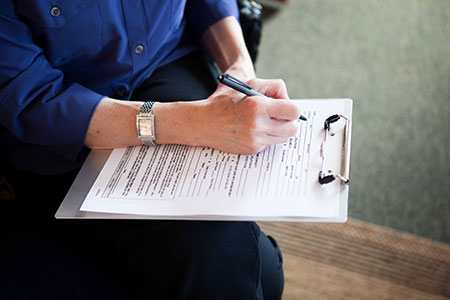 We're continuing our series of frequently asked questions about chiropractic care with part 2. Today we'll address how to select a chiropractor. If you haven't yet, please considering reading Chiropractor Frequently Asked Questions (Part 1) about the conditions that chiropractors treat and whether chiropractic care is safe.
How Do I Select a Chiropractor?
Your chiropractor should be the graduate of a chiropractic school; doctors generally list their school somewhere on their website; look in the "about us" section. If you have any doubts, you can call their office and ask about their credentials.
Once you've found an accredited chiropractor, ask yourself this question: is this chiropractor a good fit for me personally?
Chiropractors often have specialties: athletes, chronic pain, rehabilitative treatment after an injury or illness. It helps to make sure your chiropractor's style is one that you connect with. In addition to this, studies have shown that having rapport with your medical provider will ensure optimal health outcomes. If you don't like or respect your chiropractor, it reduces your chances of healing. This may be because you're much more likely to follow the advice–exercises, stretches, treatment frequency, etc.–if you like and respect the doctor telling you to do them.
If you're not sure where to start, ask friends, colleagues or family members for their advice. Ask them who they go to now and what they like about their chiropractor. You can also ask what other chiropractors they've seen in your area and why they chose not to see them anymore.