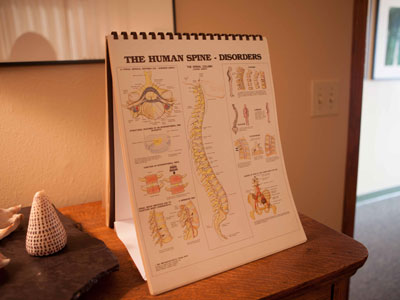 When choosing a chiropractor, it's important to make sure the practitioners that you're considering are licensed doctors of chiropractic. Chiropractic care is a specialized medical field; it is necessary to go to someone who possesses the requisite skills and training. Today we'll talk about what chiropractic training entails.
First, a potential chiropractor must complete a four-year bachelor's degree in a related field. Human biology, exercise science, or health sciences are all examples of related fields.
After completing their undergraduate degree, would-be chiropractors must attend a four-year doctor of chiropractic degree program. These programs are a combination of lectures and clinical work to teach them the many facets of chiropractic care. Students learn the philosophy of chiropractic care, anatomy, microbiology, and functional kinesiology, among other related topics.
During their time in the program, students will take four exams; they must pass all four to become licensed.
After completing their degree and the necessary exams, the new chiropractor will apply for a license to practice as a chiropractor in the state of their choice. Licensing requirements vary from state to state. Some may require a background check; others require the chiropractor take another exam.
Dr. Bruce Laird received his doctor of chiropractic from Logan College in St. Louis in 1978. He has been practicing chiropractic care in Wenatchee, where he grew up, since 1980.
To schedule an appointment with Dr. Laird, contact us today.