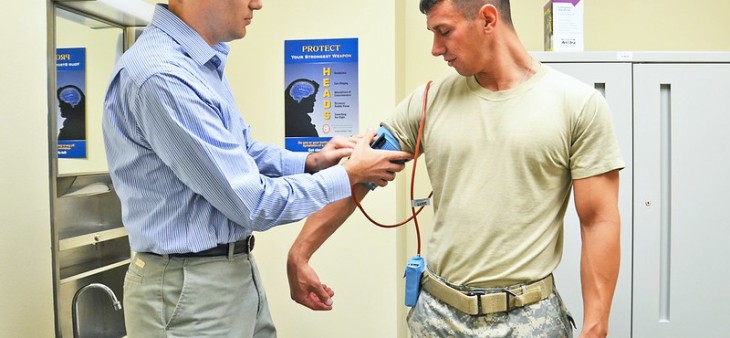 Hypertension is one of the leading causes of death worldwide. Unfortunately, it's not always easy to treat high blood pressure. There are many factors that can contribute to its presence. These include both the state of the autonomic nervous system and, for many, genetic factors as well.
In November 2020, Stephanie GB Sullivan, Stefano Paolacci, Aysha Karim Kiiani and Mattero Bertelli did a review of studies and literature that addressed whether chiropractic care helped with hypertension.
The authors gathered articles published between 1980 and 2019. They studied the Index of Chiropractic Literature, CINAHL and PubMed, using the search terms hypertension, blood pressure, chiropractic and spinal manipulation.
Of the 38 studies they found, the authors narrowed down their results to 28; the other 10 were case studies that didn't include data from multiple patients.
"The results of the review relative to chiropractic care were promising, but often contradictory, suggesting more research should be done," they concluded. "In consideration of the complexity of ANS blood pressure control, an evaluation of patient presenting physiologic and genetic characteristics is recommended and could provide valuable insight relative to the likelihood of patient blood pressure related responsiveness to care."
­In one such study performed in 2007 by Bakris et al, they divided 50 patients with stage 1 hypertension into a treated group and a placebo group. The study was double blind, and involved an atlas/upper cervical adjustment for those in the treatment group. Those treated with chiropractic care showed a marked improvement in both systolic and diastolic blood pressure after chiropractic care.
This study showed the clearest results of improvement seen in hypertension with chiropractic care in comparison with the other studies. It was also one of the only ones that was double blind, with a larger number of participants and a control group. Sullivan and other review authors recommend a larger trial similar to this one to attempt to replicate the results.
If you have hypertension and are looking for additional treatment options, make an appointment with Dr. Laird today.